Posted on August 3, 2023
Enrolling in courses can be overwhelming, so let's work through this process together. Don't forget to bookmark this page for next time. As a fourth-year student, I've definitely procrastinated until the last minute to enrol and scrambled to find available courses. Here are five pro tips for enrolling in courses to help you prepare. 
1. Get a head start
The course website is available a few months before the start of enrolment. Make a list of the courses you'll be taking in the upcoming term and the corresponding course catalogue numbers. This will make registering for courses much faster on your enrolment date. 
2. Stop doom-scrolling!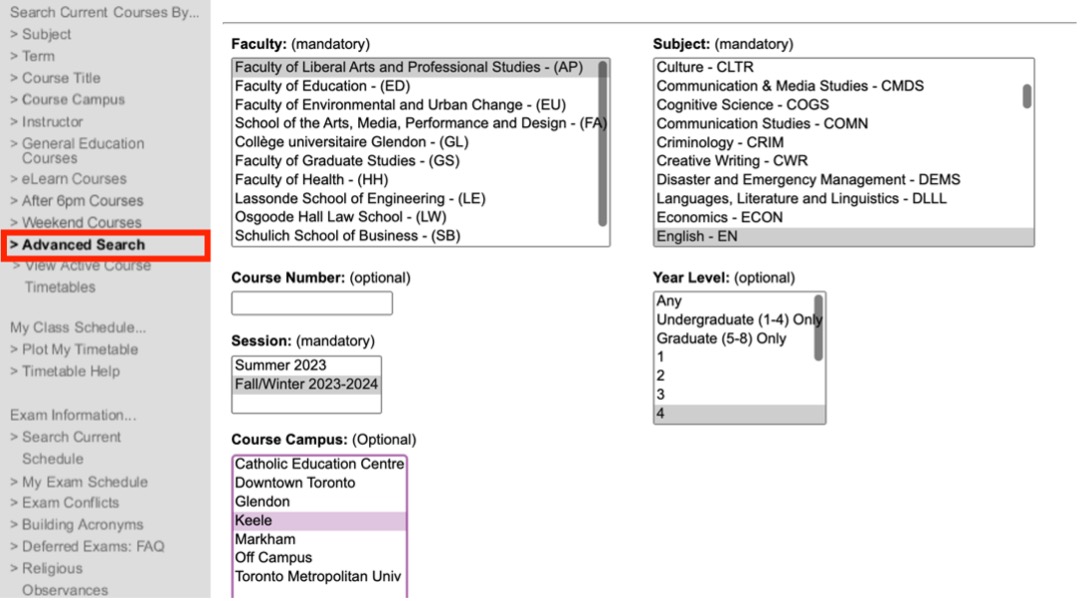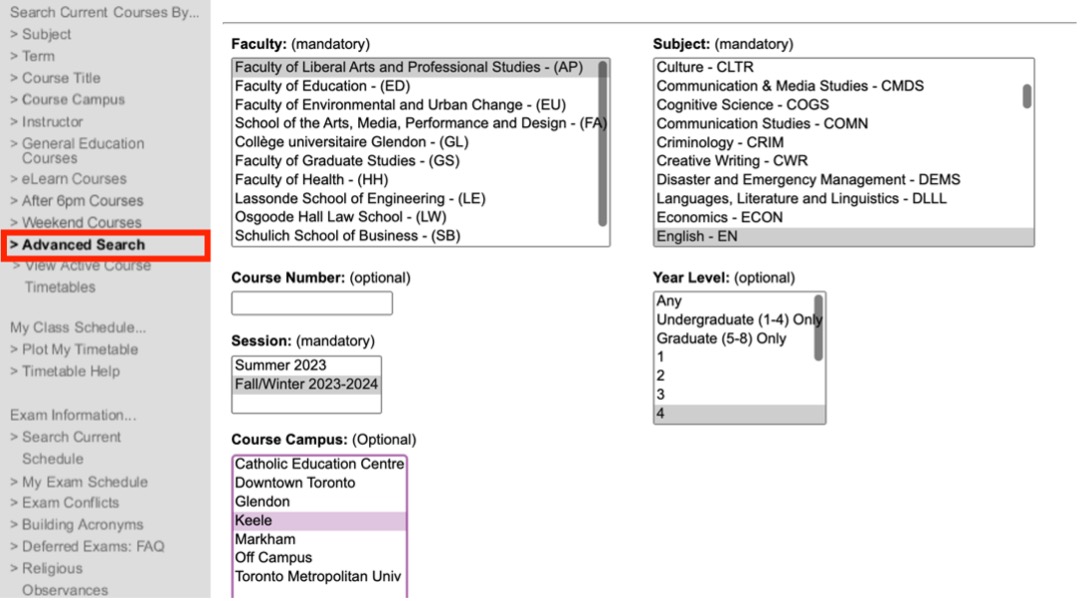 Use the "Advanced Search" option to speed things up. Select your Faculty, the subject, the session, the year level to which the course belongs, and your preferred campus and hit "Search."  Remember that not all campuses offer the same courses. It may be a good idea to check with your academic advisor if you are planning on taking courses on multiple campuses. 
3. Find cool general education courses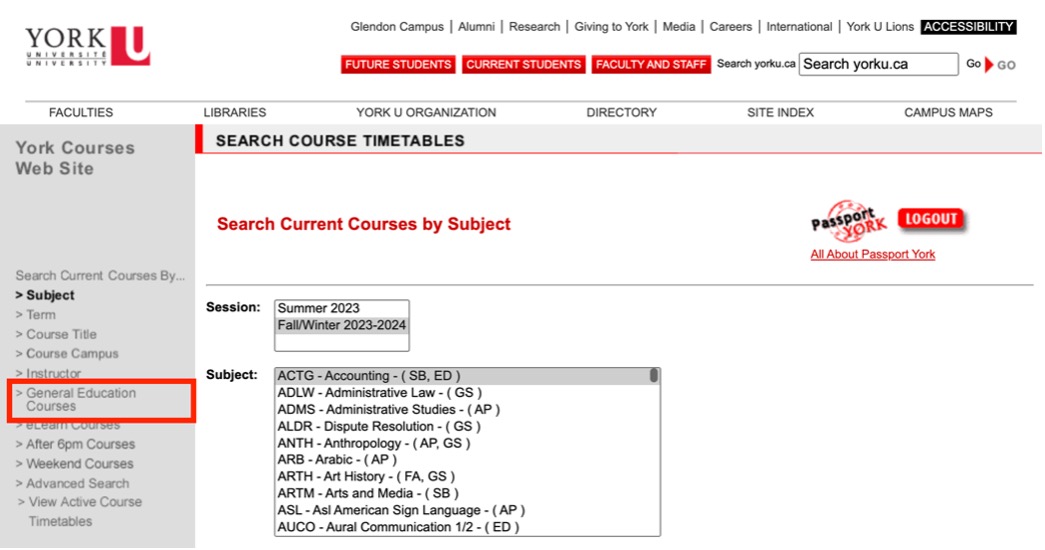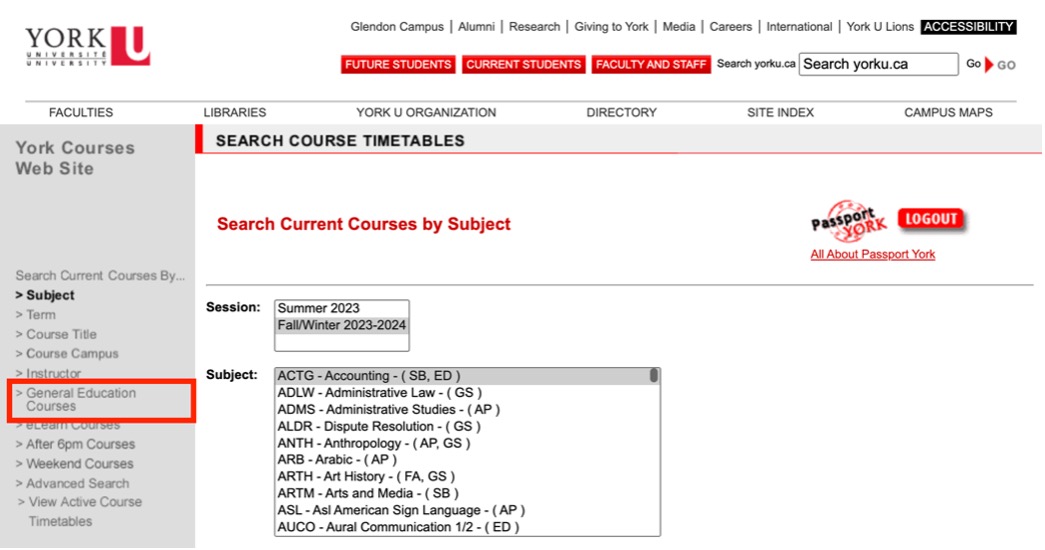 General education courses are foundational courses that students must complete. Each Faculty has different requirements for General Education courses.  To see the courses approved for you, go to the "General Education Courses" page and log in with your Passport York. 
4. Enrol in a backup course
Choose a backup course to enrol in for safe measure, just in case you end up on the waitlist for another course. If your preferred course doesn't work out, you won't have to compromise your course load. Don't forget to drop the backup course once you get into your preferred one.
5. Location, location, location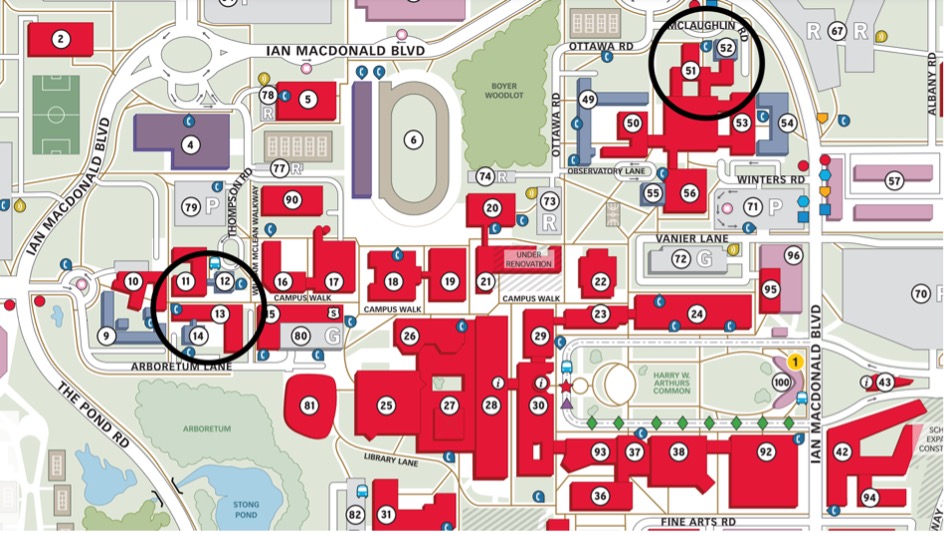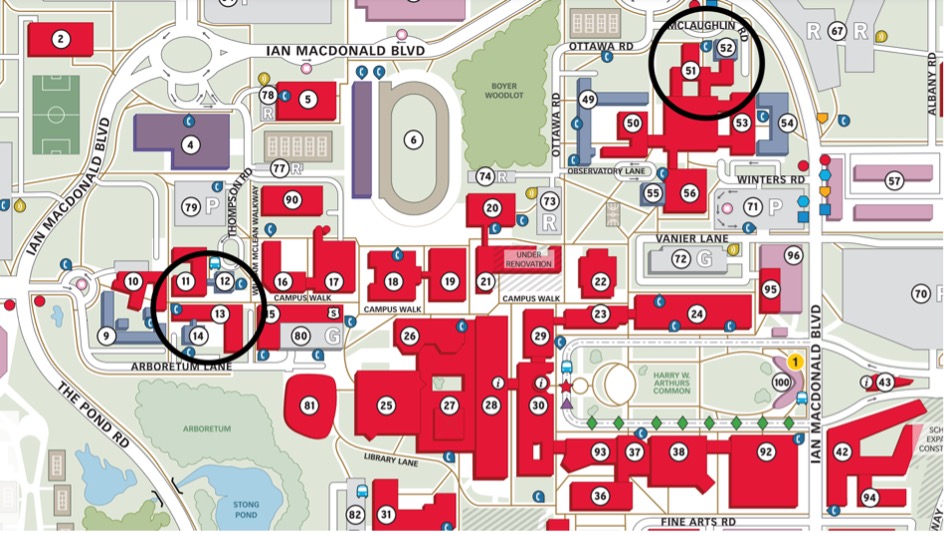 Keele campus is huge! You may not always have the flexibility to choose your class locations, but when you can, avoid running around campus, especially in the winter. 
A few things to keep in mind
If you liked an instructor's teaching style and want to sign up for more of their courses, use the "Instructor" option on the course website. 
If you want to fast-track your degree, you can take some full-year (Y) (6 and 9 credit) courses in a single term. However, these courses are double the intensity, meaning that you will be covering a full year's coursework in one term. I usually take these courses in the summer term when I have fewer classes.
If you have a full-time job check out the "After 6 pm Courses" and "Weekend Courses" sections. Not all courses are offered during these times, but you may find some cool electives and professional courses.
The Undergraduate Enrolment and Registration Guide is also a valuable resource.