It's the beginning of any indie rom-com film. The main character, fresh out of the whirlpool of teenage angst and pungent body spray that is high school, arrives at university only to find his or her greatest fear come to life — his (or her) inability to immediately fit into campus life. More frustrating still is that he knew such a thing would happen — and yet manages to fall back on his inner Michael Cera.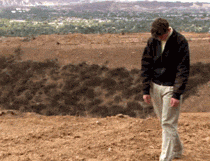 I think there's a reason this situation is so common in films, and that's because it's so common in real life. University is an incredible experience, but to believe that everyone will immediately hit the ground running is pretty naive. I am in my fourth and final year now, and only really within the past 18 months or so have I finally managed to even nick my university stride. This is not to say that everyone will take that long (generally speaking, they won't), but university marks a huge transition in a person's life, and it's completely fine if it takes you a while to find your groove.
Maybe you're in first year, for example, and the initial semester didn't go quite as planned. You weren't the social butterfly you had imagined being the summer before. Maybe you encountered some other challenges. Well, with the year coming to an end, and thus the end of the first semester, what better time to get back on track?
(DISCLAIMER: I'm not advocating a kind of YOLO, "do whatever it takes" attitude, and likewise it's important to note that trying new things, as I suggest you do below, does not necessarily mean spending money. I am by no means a Gandalf the Grey figure full of life-earned wisdom, but in my short time on this earth, some of the best experiences I've had have cost not a single penny. Just keep this in the back of your mind as you read through the rest of this post.)
The Story:
If I could go back, dramatically enter my room on the 13th floor of Stong residence, tear my 18-year-old self away from whatever Mad Men episode I was watching (that part I actually don't regret . . . amazing show) and lay down one simple piece of advice, it would be to use one three-letter word A LOT more. If you've ever seen the Jim Carrey film, Yes Man, you'll know what this post deals with in essence: someone adding more joy and fulfillment to his or her life simply by saying "yes" more.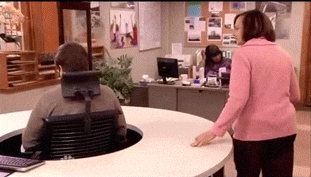 If you're like me, more so when I first came to university, when someone asks you, "Hey, we're gonna  go check out a party in the Village! Wanna come?," your thought process generally goes something like this:
Ah, I was really looking forward to eating dinner and finishing that season of Breaking Bad. . . . And I don't know if my phone's charged. I should probably charge it before I go out. But I think they're going right now. I don't wanna make them wait . . . I probably don't know anyone there anyway. Yeah, I don't think I should go . . . .

After this needlessly extensive thought process, I would typically reply with something like, "Sorry, I was actually just going to bed. Thanks, though!" — and then remember that it's only 9pm on a Friday. Instead of just saying yes and seeing what would happen, my mind would smack me in the face with every possible reason not to go. Always.
Fast-forward two and half years, and things are a little different. In most situations (unless I am really sure I don't want something, of course), I've found replying with "yes" the most effective method of action. This seemingly auto-pilot response works for two reasons: it locks you into the event, or at least encourages you to follow through, and it also allows you to prove your pessimistic brain wrong down the road. You can look back and say, "Hey, that wasn't so bad. . . . Let's see what happens this time."
As a result, things start happening. Things like:
You realize you're not as socially awkward as you thought. Still socially awkward, just . . . not as socially awkward. After enough practice socializing, you come to the conclusion that people do not actually view you as a repulsive fire-breathing creature.

You see Bon Jovi front row. For free. On a chilly October evening you receive a call from an old friend asking if you want to hang out downtown. With class early the next morning and a sharp bite in the wind, your first instinct is to pass. Alas, engaging your auto-pilot you find yourself downtown, two Bon Jovi tickets presented to you with a joyous "Surprise!" from your friend. Good call, you!

You embark on life-changing adventures. While scrolling through York's Career Centre, you come across a posting for a two-month long volunteer teaching position in Hong Kong. Strobe by Deadmau5 blasting in the background, you figure, "Why not apply?" Four months later you find yourself standing at the front of a classroom halfway across the globe delivering English lessons to teenagers. (You can learn more about this experience in my previous post, A Different Kind of International Experience.)
You become one of those "do something on the weekend" people. Dillon Francis playing at Danforth Music Hall (tickets purchased way in advance to save money)? Sure. Checking out a cat  café in downtown Toronto? Yes, please. Losing horribly at Anomia at Snakes and Lattes (a board-game coffee shop)? Frustrating, but OK. Surprisingly, there actually exist activities that rival the enjoyment derived from staying at home and watching Narcos on Netflix. 

People like this guy. Casually doing wheelies on a mini-bike in the Village parking lot.

You meet cool, like-minded people. The great thing about saying yes is that you tend to meet other people who say yes. The more people say yes, the more opportunity for good, happy, fun times. 

Forgive the cheesiness, but .  . .  you learn. Opening yourself up to all these new experiences, you learn things about yourself and about life in general at a much higher frequency. You begin understanding what's important to you and, conversely, what's not. You can begin refusing Village parties not because you're anxious about what might happen, but because you've seen them, you've experienced them and maybe they're not really your thing. That's the key difference.
I don't know if the fact that I've managed to write a 1000-plus-word post about the word "yes" is a good or a bad thing, but I suggest you just try it. It worked for Jim Carrey, it has certainly worked for this particular York blogger and maybe it'll work for you too.
As a bonus, here are a couple of services offered by York to help channel your inner yes person:
Looking for a little adventure? Try York International! My fellow blogger Kren wrote a great post about studying abroad some months back. Check it out here.
Or maybe you're looking for some non 9-5 work experience? Kren once again has you covered, with this post about a Glendon student and campus ambassador's 13-week internship in a tropical rain forest in Costa Rica.
One thing I personally wish I had taken better advantage of is YUConnect: it's a good way to find clubs/organizations around campus and connect with like-minded amigos.
Do you say yes enough? Comment below or tweet me at @yorkustudents.