Hi there! You've reached an older post on the #YUBlog that may no longer contain relevant or up-to-date information. For the latest posts on York University go to our homepage where you can also search for posts by topic.
Hi Friends,
The Games are FINALLY here, and I'm so excited!
With a beautiful Opening Ceremony (check out these amazing pictures) featuring — but not limited to — amazing acrobatic art performed by Cirque du Soleil, a Parade of Nations and the lighting of the cauldron, the Games are off to a magnificent start. In fact, at the time of writing this article, Team Canada is placed FIRST with 38 Gold medals, 36 Silver and 23 Bronze. Way to go! (Team Brazil, most of which is staying with us on York's Keele Campus, is also doing wonderfully, with 18 Gold medals and 61 medals in total.)
Did you miss out on the Opening Ceremony? You can still watch the entire presentation on the CBC website.
The Opening Ceremony was just the beginning, however, and there are many important dates to be mindful of — including some that will have a short-term effect on York University's Keele Campus (lane closures, yes, but also much more excitement around the Pan Am Stadium [YOR], the Canadian Tennis Centre [CTC] and Tait McKenzie Centre). Let's take a look at some dates! Feel free to bookmark this resource, so that you can focus on the fun of the Games from here on out.
If you have any questions about the dates listed, or you just want to talk about the Games with me, make sure to comment below or tweet @yorkustudents.
Important Dates
The Games: General Overview
The Pan Am Games will take place until July 26, the Parapan Am Games between August 7 and August 15. When will this affect campus? Expect more visitors on campus from:
July 10 to 16 for Tennis (at the Rexall Centre, known for the duration of the Games as the Canadian Tennis Centre)
July 21 to 25 for Athletics events (at the CIBC Pan Am Stadium, or as we know it, the Toronto Track & Field Centre).
August 7 for the Parapan Am Opening Ceremony (also at the CIBC Pan Am Stadium)
August 10 to 14 for Parapan Athletics events (again at the CIBC Pan Am Stadium — it's getting lots of use this summer!)
The Games: Accompanying Events
You probably remember me mentioning an arts and culture festival a few times, no? Called PANAMANIA, it aims to be the perfect complement to the athletic side of the Games. For 35 days between July 10 and August 12, enjoy free (!) music, art installations, delicious food and other fun activities.
If you've been following this blog, you will know that my coworker, Sam, outlined the musical performance schedule for your convenience. You can find the rest of the performances and exhibitions on the Toronto 2015 website, but I'll give a brief overview of when and where you can celebrate below.
PANAMANIA Live at Nathan Phillips Square, including more than 130 musical acts on three stages. Daily from July 10 to 26 and August 7 to 12.
CIBC Pan Am Park (Harbourfront Centre) Where Art Meets Sport, including two stages for live music and roaming performances. Daily from July 11 to 25.
PANAMANIA Live at the Distillery District, where you can enjoy the beauty of the cultures of the Americas as well as ticketed PANAMANIA events at the Young Centre for the Performing Arts. Daily (excluding Mondays) from July 11 to 25.
York-Specific Considerations
The Games are bringing fun, excitement and some fierce athleticism to Toronto, but these go along with some possibly less fun, though definitely temporary and fairly minor, side effects like road closures or more traffic. Drivers among you, take a peek below for dates related to parking and road restrictions on the campus. Remember that you can avoid or minimize these inconveniences by using the TTC.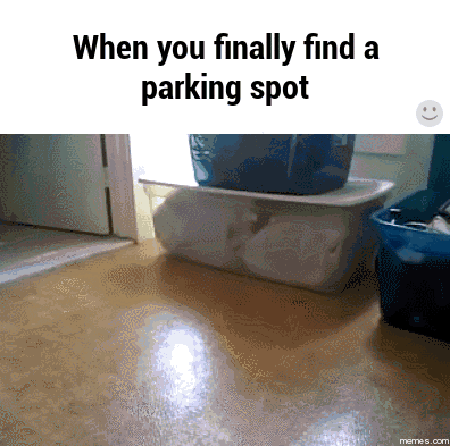 Parking — the following lots will not be available for the times stated. If you have accessibility concerns, please contact Parking Services at 416-736-5335.
Tait McKenzie Lot —  May 15 to September 15
Thompson Lot —  July 4 to August 27
West Office Building Reserved Lot —  July 3 to August 27
Lumbers Medical and Visitor Lot —  June 26 to August 27
Lumbers North Lot —  July 10 to August 27
Founders West Lot —  August 7
Road Restrictions
Ian Macdonald Blvd (between Northwest Gate and Founders Rd), June 15 to August 27
Shoreham Drive (closed Eastbound), July 10 to 16 and August 8 to 17
Thompson Road (pre-registered vehicles only), July 15 to 25 and August 6 to 14
Ottawa Road (on-site traffic management), July 21 to 25 and August 6 to 14
Lumbers Lot/dock and Farquharson dock (pre-approved vehicles only), July 15 to 25 and August 2 to 14
Miscellany
Last but certainly not least, remember that York students also have a summer reading week from July 21 to 24. Some of our York athletes will competing on these dates — instead of going to class, you could always come out and support our Lions! Khamica Bingham, Daniel Novia and Dontae Richards-Kwok will all be competing at the CIBC Pan Am Stadium — find their competition dates in my #YUPride for Our Pan Am Lions post.
Don't forget, if you are looking for more information on the Games, to check out York's Pan Am website at panam2015.info.yorku.ca!