Posted on August 10, 2023
When attending university, you have to cover multiple costs like tuition, housing, books and other course materials, transportation and food. Applying for scholarships, bursaries and awards can help you focus more on your studies and less on your finances.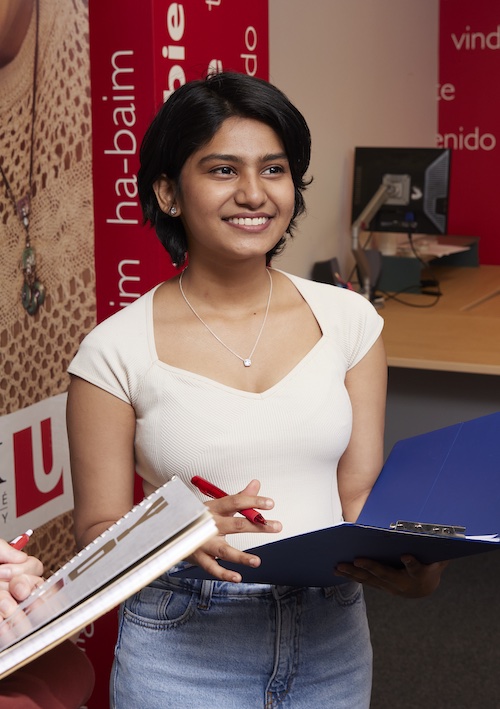 We caught up with Adeline Chacko, a first-year sociology student, who received York's Tentanda Via Award, to give you an insight into how applying for scholarships can propel your university career.  
Chacko, an international student from India, was not encouraged to pursue higher education because of how expensive it can be. She says, "other people advised my parents not to enrol me in school since they said it would be a waste of money."  
But that didn't stop her.  
"My experiences sparked my interest and passion to fight for equality and the importance of quality education," says Chacko.
Chacko started SHE Rising to help young girls from underprivileged families discover the importance of equality, financial independence and freedom of choice. Chacko's commitment to her community helped her win York University's Tentanda Via Award, a prestigious scholarship that offers funding to students who have overcome challenges to pursue their university education.  
Chacko is just one of the numerous students to receive a scholarship from York. And you can be one too.
If you're not sure how to go about writing a strong application, here are some pro tips:   
Understand the difference between scholarships, awards and bursaries, their criteria, deadlines on York's student financial services website and shortlist those applicable to you. 
Depending on the award criteria, you may need to submit a personal statement, references and additional material.  
Make a list of all your achievements like work and/or volunteer experiences, cocurricular or other activities that show your involvement in your community.  
If you've worked with a community, include which Sustainable Development Goals (SDGs) your work is related to. 
References are important. Choose someone who can vouch for you and your work. 
Before submitting your application, check for spelling and grammatical errors.
Not all awards and bursaries require an application. This is where your Student Financial Profile comes in. In such cases, York will assess your eligibility through the information shared and automatically grant you the award, if you are eligible. Don't forget to add it to your to-do list this fall!